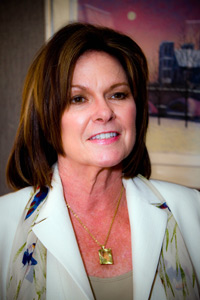 Family Law
Family Law matters include asset valuation, characterization and division, business valuation, reimbursements, income analysis, child custody and move-away cases, child support, spousal support, post-judgment support and custody modifications, premarital and post-marital agreements, as well as parentage actions involving unmarried couples. Most family law matters are best resolved by the parties themselves, with the assistance of knowledgeable and compassionate professionals. The alternative is to have a court, constrained by statues and case law and with limited time and very little knowledge about you and your family, determine your future. Court should be a place of last resort and all too often it is.
Contact us today to discuss your case.
Collaboration
Tara is a founding member of the collaborative practice group "A Better Divorce" in the South Bay of Los Angeles County, founded in 2001.   She has had extensive training in collaborative law and is a member of the International Academy of Collaborative Professionals and Collaborative Practice California.  The collaborative method of resolving issues for families in transition is an effective and economic option for many.  Essentially, collaboration involves a commitment to resolve issues and concerns out of court.  The parties are each represented by collaborative attorneys and all agree to resolve the matter without litigation and its economic and emotional expense.  In place of judicial intervention, its consumption of time, expense and its unpredictability, we employ the expertise of mental health and financial professionals to facilitate the resolution of issues between the parties when needed.
Mediation
People whose relationships must transition are often best served by agreeing to disagree and fashioning solutions that meet each parties' needs and most important goals in a mutually respectful resolution.  This is most economically accommodated by "mediation."  Tara works in this process with couples who are represented by attorneys and those who are not.  Couples who are not represented by counsel are always encouraged to consult with an attorney regarding the reasonableness and fairness or any agreements proposed.  Tara, when the need arises, incorporates into her mediation practice mental health and financial professionals to facilitate an optimal resolution for the parties and their children.
Litigation
Litigation, while a last resort, is all too often inevitable. When one party is unwilling or unable to trust the more benign mediation or collaboration processes,  the parties are faced with no alternative but to resort to litigation.  Tara has extensive experience in litigation in many fields of law and her staff is experienced in discovery, the preparation of pleadings and exhibit compilation necessary to conduct complex family law litigation.
The good news is that the vast majority of cases that begin in the litigation model are settled.  Tara uses her mediation and collaborative skills to resolve these cases early in the proceedings. Those that cannot be resolved in short order, are typically resolved before trial, often by court ordered mediation.  Tara is well versed in litigating complex custody cases and high asset value cases in which her advanced degree in taxation is put to good use.
"Tara McGuinness has over thirty years experience as an active member of the family law bar in the Southern California legal community. She is certified as a specialist in family law and has testified as an expert witness in family law matters since 2000."